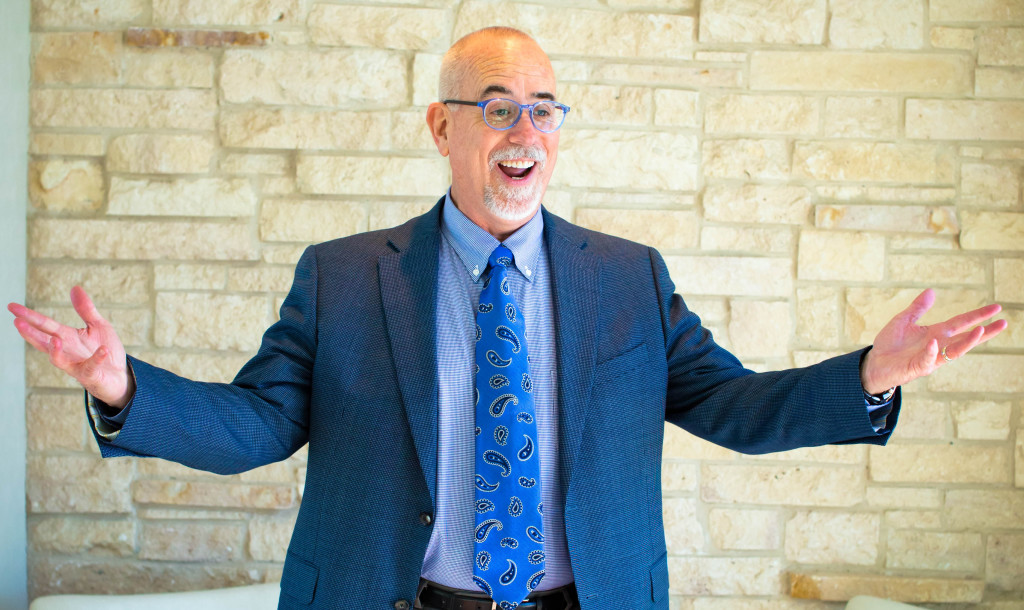 You and I work hard to become experts in our field. To obtain our professional credentials. Law school's tough. Medical school's tough. MBA curriculum is tough. Engineering, architecture, dentistry and psychology . . . tough . . . the list goes on. Not everyone's up to the task.
As professionals, you and I are already winners. We made it! But as good as we are, we can be better. You see, the skill set that propelled us to conquer curriculum ironically competes with the skill set needed to influence others as thought leaders.
Universities drill us linearly. We are trained to regurgitate on finals and licensure exams. Essentially, we practice content over clarity of expression. So we enter the workforce with a checklist mentality, and all too often when we "communicate" our persuasion is buried in the data dump.
Curiously, it's a simple matter of layering back into our arsenal what were once common behaviors. Storytelling. Persuasion. We came by these naturally. From infant to undergrad, we heard stories. We told stories. We persuaded others.
This session is based on nine months of research – interviewing fifty-five state district judges. To a judge, they opined that lawyers are very good at the legal technician side. The side they're trained in . . . Getting things into evidence, handling legal objections, meeting burdens of proof. But every single judge went on to say it's done to a fault. The casualty? – Persuasive communication.
Technical competence is not the same as persuasive competence. Lawyers must excel at both. So must professionals of any discipline or industry.
Become better equipped in:
The time-honored process of persuasion
Behaviors that are persuasive
Behaviors that are not persuasive, but actually abrasive
Persuasive word choices
Nonverbal persuasion
Persuasive story craft in your business
Book: Persuasive vs. Abrasive